Barbie the Movie
August 13, 2023
So I have been to the cinema with my kids to watch Barbie the Movie. My daughter was definitely in the target audience, but was this movie really aimed at young teenage girls?
Barbie Generation
My daughter was one of those girls growing up watching Barbie animated series and the animated movies, with the result that I also did get to see many of them. Based on that I brushed off Barbie as "just another over-commercial movie to sell more dolls" until I saw the first teasers and trailers that was dropped about half year ago.
And to all you fathers dreading to go to the cinema with your daughters to see another teen drama aimed at young girls … Tell the mothers this is your day out with your baby girl.
I mean it. If you are just the tiniest of a movie nerd or pop-culture nerd, this is your alley. Dad jokes might be your thing, this is your playground. What if you want a humoristic look at serious issues in society, look no further.
We are going to Barbieland
Greta Gerwig have masterly taken the task of making a Barbie movie that is just as entertaining, if not more, for fathers. Her brilliant approach to the storytelling, topped with with an artistic freedom she had demanded from Matel according to some reports, are a recepie for success. She even found room for joking about her own casting.
Margot Robbie and Ryan Gosling plays Barbie and Ken. Well, the main story Barbie and main story Ken. There where more iterations of Barbies and Kens than I could count, according to my knowledge, ANY Barbie or Ken doll ever put on market was there. And there was a Skipper, Midge, and Allan as well, but they was only one…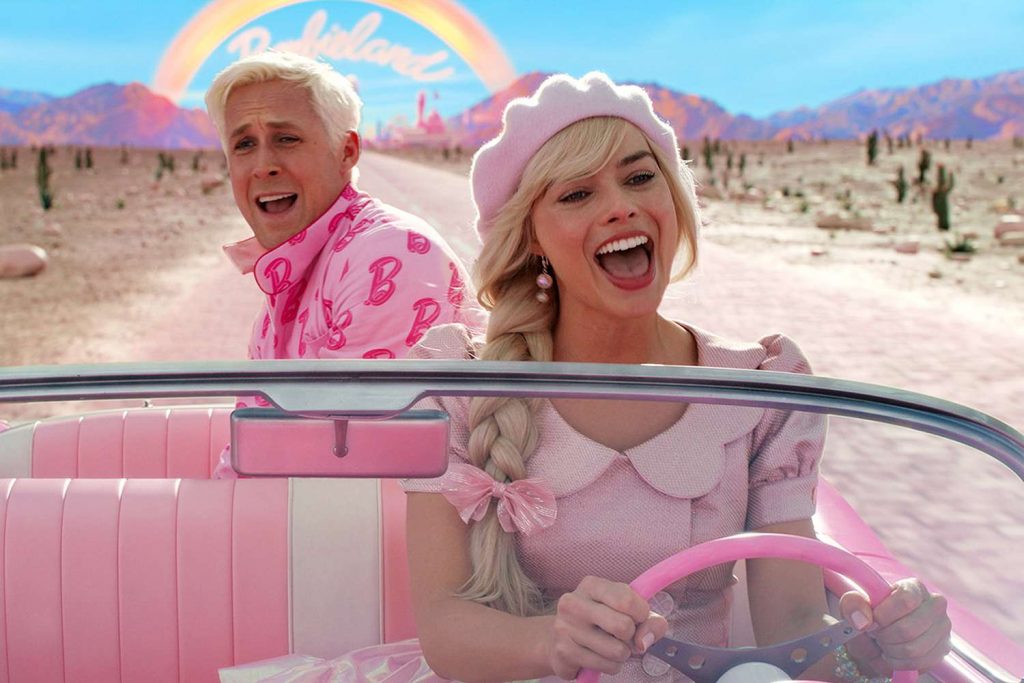 Expect a pink, a lot of pink. 50 shades of Pink. The movie starts off in the Dawn of Dolls, have a musical high point with correagraphed dance, and ends with with a realization of world altering topics.
Before bringing your daughter to the movies, prepare yourself for questions about difficult topics. My daughter turned to me during the movie asking "What is Fascism". I was absolutely not prepared to explain fascism to a 13 year old girl. My 15 year old son came to the rescue.
Rating
Before I start spoiling anything lets get to the rating. On the d20, I'll give this movie a clear 15. I enjoyed the entire movie, and both my kids had a blast there as well. No kids interested? No problems, I have adult male friends that decided to watch it. I will say it is definitely worth the time and the ticket.