Rocksmith+ announces Piano support
October 5, 2023
There have been lots of news around Rocksmith lately. First came the confirmation about delisting of Rocksmith 2014, with some noise around a mistake takedown before announced time. Now Rocksmith+ have announced Piano support to be added almost same date as the Rocksmith 2014 delisting. Rocksmith+ Piano is something that can grow the song selection greatly.
Rocksmith+ Piano addition
There are currently around 11500 songs available to Rocksmith+. Due to regional blocks, the available songs in your region is somewhere between 8.000 and 10.000. With the addition of Piano, we might see this number grow quicker as there will be both a larger target audience, a larger note tracker team, and the resources used to implement Keys are freed up to other tasks.
There are already several songs for piano and keys in the game, and many of these will get authentic piano arrangements on October 24th, which is the date announced, and coincidentally the expected date of next song drop. The announcements also mentioned a few songs and artists we can expect in the upcoming drop.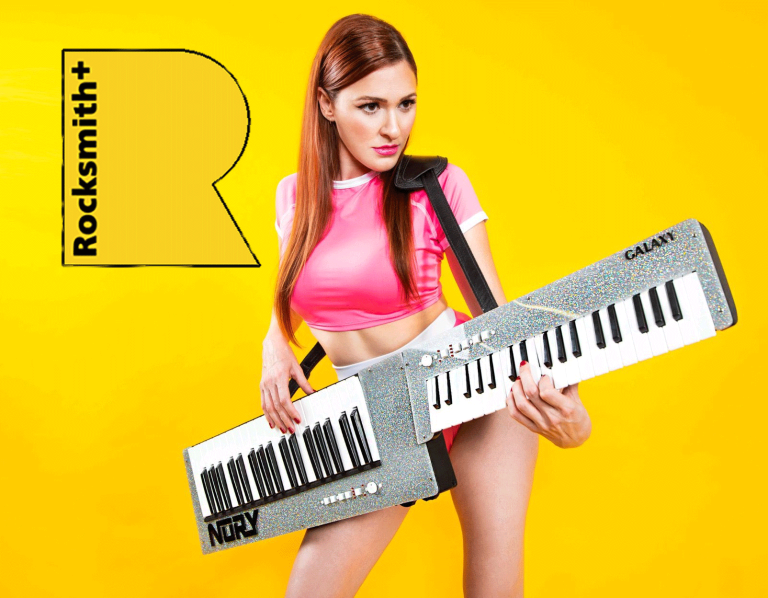 Rocksmith+ Piano Artists
Alicia Keys are listed in the game with 23 songs. Her style of R&B and Pop is grounded in the sound of the Piano and her voice. I expect several of these songs to get piano arrangements already this month.
Avril Levigne's soft balade Remember When is Piano and Vocals, given Bass and Rhythm guitar arrangements this far. I recon the chances are great this song will get piano arrangement already this month.
Deep Purple known for their Hammond organ sound have been in the game since release with 8 songs from their album Battle Rages On. I do not expect these songs to get arrangements this month, but will not be surprised if the community take on the task in the Workshop.
Billy Joel is already in with a few songs. This is another artist I expect to see piano arrangements for this month.
New songs for Rocksmith+ Piano
New songs that have been explicitly mentioned in the announcements but not in the game at time of writing this includes Clocks by Coldplay, Piano Man by Billy Joel, My Doorbell by The White Stripes, and Für Elise by Ludvig Van Beethoven.
Metal?
For those complaining that Rocksmith+ Piano doesn't give anything to metal guitarists. Metal bands such as Deep Purple, Alestorm, Cradle of Filth, and more, use Keyboards as part of their lineup. A larger community, chances increases for getting more.